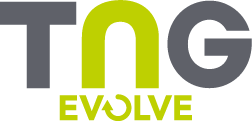 TNG Evolve is our recruitment training program. Through lectures and courses, we share our knowledge and experience with unbiased and competency-based recruitment. We continuously train HR specialists and managers at all organizational levels and offer adapted training to individual companies. 
At TNG we work practically and strategically with unbiased competency-based recruitment every day. This is our core business and we want to continue spreading knowledge about it.
This is why TNG offers tailor-made training and lectures in unbiased and competency-based recruitment. With this training program, we aim to contribute to the further development of hiring managers and HR employees in order to help them succeed when recruiting and delivering skills. This goal is in line with our vision of creating a sustainable labor market.