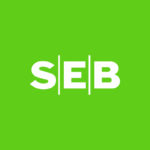 SEB's Tech Programme is a gateway to an exciting tech role within SEB's IT organisation. Right from the start you are recruited to a specific position, part of joint business challenges, training activities and gain a professional knowledge related to the role.
The purpose is to become a tech specialist in areas such as project management, integration and process development. We will give you a network, engaging cross collaboration activities and a really fun job with the opportunity to develop within the tech profession. Are you, or soon to be, a graduate or early in your tech profession? Welcome to SEB!
This is SEB's Tech Programme
It's obvious we are rooted in traditional banking industry. However today's bank has profound IT background with defined transformation and development strategy, and SEB is offering great professional challenges and opportunities. We have been running the Tech Programme (former "IT Young Professional Programme") every year for the last decade – a tech programme for you who embrace a digital tech caree within banking.
Here, as participant of SEB's Tech Programme, you get a unique opportunity to fast track your career and get a deep understanding of IT within banking and finance as well as being professionally and personally challenged.
The programme is made up of three main parts:
Learning your new professional role and become a tech specialist in SEB. You are from the start hired for a specific role where you will get on-the-job practice and develop the necessary skills as a tech professional.
Participation in projects. Along with learning your new job you will be involved into real business challenges and cross-collaborative activities together with your programme colleagues and colleagues from the International Trainee Programme.
Training. You will also have group training sessions and courses with the other participants in the programme and interact with colleagues from different parts and divisions of SEB.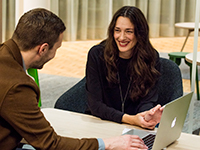 Start your tech career with a central role in society – in a company with strong focus on a sustainable business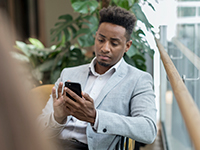 Working with an actual business challenge where you can make a real difference for the SEB business and organisation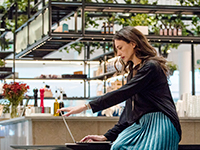 Be a part of a digital transformation of a whole industry, the banking industry, and make an impact for the future
This is SEB
We are a leading Nordic financial services group, and ever since the Wallenberg family started SEB nearly 160 years ago, it has been a company of and for entrepreneurial minds.
Working at SEB means being part of a positive force in society trough what we do and help others to achieve with innovative solutions. We are proud of our strong heritage of entrepreneurship and long-term customer relationships built on trust and dedication.
As an employer we are convinced that diversity and inclusion are crucial to succeed, as long as you have the right attitude you are welcome to our team. We will always be genuinely committed to those who strive to be more, because we believe so strongly in you and what you can achieve. If you have the ambition, SEB will support you in growing your potential. That is what makes SEB a great place to work.
Want to know more?
The application period for SEB's Tech Programme 2019 is now closed. When the next application petiod starts (autumn 2019), you can apply directly via TNG's website where you will also find a description of all the available positions.
The aim of the programme is that after six months you feel secure in your professional role and have established a personal network within SEB. You will become an important part of SEB's digital operation where your knowledge of IT-development combined with an ability to meet colleagues from the business side and other parts within IT will form the basis for SEB's future success in developing IT-systems for tomorrow's bank.
English is our corporate language and we use it in all communications and group activities.
Former participant recalls – that's why I applied to SEB's Tech Programme!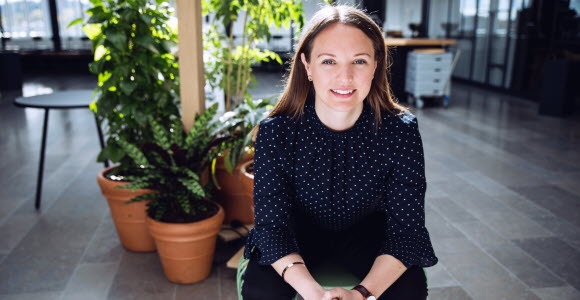 Information Security Officer, Anna:
"It's not a coincidence that we've been named the most digital bank in the Nordic countries.
I work a lot with strategic projects and since we work in a business where there are big changes there is real opportunity to influence what tomorrow's bank will look like."
(Note: Swedish text.)
This is how you become our Tech Professional!
Send in your application
The application period for the SEB's Tech Programme starts 14th November 2018 and runs until 10th February 2019. The programme offers several different positions within IT and you can apply for the positions that best suit your ambitions and profile via each advert on TNG's website. You can apply quickly and simply using your mobile phone or computer, send your e-mail address, include a CV or LinkedIn profile. You don't need to write a personal letter or send a photo, since your application is anonymous. You can submit certificates and references later. Simple and easy!
Your profile is anonymous
Your name is withheld from the recruiter after you've sent in your application – in order to focus on your capabilities in the selection process. We will confirm via e-mail that we have received your application and invite you to take TNG's unbiased tests.
Reading tip! That's why TNG remove your name in the first selection.
Please note that the text is in Swedish, just click "översätt" at the top of the page for a Google translation.
Take unbiased tests
It's now time to take the psychometric screening tests that you've been invited to via e-mail. The tests measure personality, numerical, verbal and logical abilities. Together they take about one hour, but you can also take one at a time when it suits you. You can choose to get feedback straight after you've completed each test. Complete the tests as soon as possible, but no later than 14 days after you submitted your application. Pease note that your application for SEB's Tech Programme is not complete without the tests.
Tip! Make sure that you have received two e-mails from TNG within a couple of minutes after submitting your application, don't forget to check your junk mail
First selection – CV and tests
TNG make an unbiased selection of all the tested candidates based on their test results and CV. This is where make sure that you have the basic qualifications and practical skills necessary for a Tech Professional with SEB. It's a structured and unbiased selection where all applicants are assessed by the same criteria. Factors such as name, age, gender and school are not relevant – the most important thing is your ability and potential, something we see from, among other things, the test results.
In-Depth tests
All applicants who have passed the first selection will take a few psychometric tests. We test your professional motivation and you get a chance to highlight your ambitions, drives and motivators. The tests are often appreciated by our applicants and form a good basis for your future career regardless of profession. Your test result will be matched against SEB's requirements and you will be invited to a skills based interview with TNG if your profile is a fit.
Interview with TNG
This will give you the chance to highlight your ambitions, interest in SEB and your suitability as a Tech Professional in person. We will of course tell you more about what SEB can offer, answer your questions about the job and go through the details of the following selection steps.
SEB-day
All the applicants that have passed the interviews are invited to an "SEB-day", where you will spend a whole day getting to know SEB, receive more information about the Tech Programme and make a study visit to SEB's offices. It'll be intense and fun! You will meet other applicants, former programme participants and get a deeper insight into the advantages of the programme and the values of the company. You will be challenged and get to know new people.
Case
You will be given a case study in connection with your SEB-day. This assignment is to be completed from home and presented to representatives from SEB and and TNG a couple of days later, where you will also be given another case study to solve along with other candidates. These assignments give an insight into matters that are important to SEB and you are offered a professional challenge while getting to know your future work place better. Which applicants then go forward to the next step is based on these two case studies.
Interview with your future manager
Now it's time for a personal interview with your future manager at SEB for the applicants who have passed the case studies stage. You will have the opportunity to ask specific questions about the team, the department and future tasks.
Background check
Not far to go now! During the last step we check your personal information and background. You will have to provide a record from the police and we will check your certificates and other testimonials and talk to your referees. It's then up to SEB to decide who gets offered a place on the Tech Programme.
Offer
We hope you'll say yes! Your journey with SEB starts in September 2019.
Welcome to your future career as a Tech Professional.