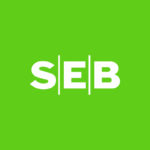 Are you a student, soon to graduate or in the beginning of your career in finance, economics, IT, statistics, mathematics or management? And do you want a qualified job where you can develop and grow in your role from day one? Well, then you should apply to SEB's International Trainee Programme 2020-2021!
Joining SEB's International Trainee Programme means that you are offered a position within one of the bank's prioritized areas AND an exciting trainee programme with an international focus. During the programme you will learn about SEB's business challenges and broaden your insights and thoroughly extend your knowledge about the financial industry. You will get a mentor and you will have an outstanding opportunity to network for professional growth.
This year we have really exciting roles to offer! How about a job as Business Developer, Investment Strategist, Product Manager, Business Controller, Solution Coordinator or UX-designer? To mention a few.
We are looking for you who are ready to take on a challenge and who are motivated to really make a difference. Welcome to SEB!