Are you at university, about to graduate, or in the beginning of your career in finance, economics, IT, statistics, mathematics or management? Are you looking for a qualified job where you can develop and grow in your role from day one? If you are, then sign up to learn more about SEB's International Trainee Programme!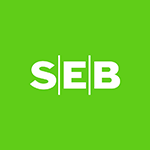 Joining SEB's International Trainee Programme means taking on a position in one of the bank's prioritised areas as part of an exciting and varied programme with an international focus. During the programme you will learn about SEB's business challenges, generate new insights, and dramatically expand your knowledge about the financial industry and working across a complex international organisation.
We are looking for those who are ready to take on a challenge and are motivated to really make a difference.